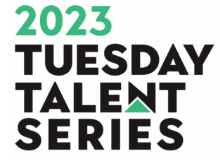 Presented by: Mike Kohler, Graduate Level Strategic Communications for Purdue University
11:00 – 12:00 p.m.
Tuesday, February 28, 2023
Online Presentation
Register Here
Really getting to know our job applicants and understanding what makes them tick is crucial in our hiring process. Letting them get to know us is just as important. That's why interviewing and onboarding are the steps that lead to greater employer retention. This discussion will cover:
Techniques and specific questions that make interviews meaningful.
How and why to accent mission and core values in the onboarding process.
An onboarding process that inspires new hires to feel a sense of belonging.
The 2023 Talent Series is sponsored by:
About the Talent Series
The Fort Collins Area Chamber of Commerce launched the Talent Series in 2022 to compliment the Talent Summit and expand the knowledge around workforce issues. Each seasonal cohort of the series includes presentations from experts in the field on timely topics including: Diversity, Equity and Inclusion, Family-Friendly and Age-Diverse Workplaces, Apprenticeship Pathways, Skills-based Recruitment; as well as, a hands-on career tours. The Talent Series aims to provide more in-depth presentations, hands-on learning, and opportunities to continue and support employers in attracting and retaining the talent they need. You can find all upcoming presentations, along with resources and past recordings here.
If you have any questions, comments or other ideas, please contact Yvonne Myers, Vice President of Strategic Initiatives at ymyers@fcchamber.org.