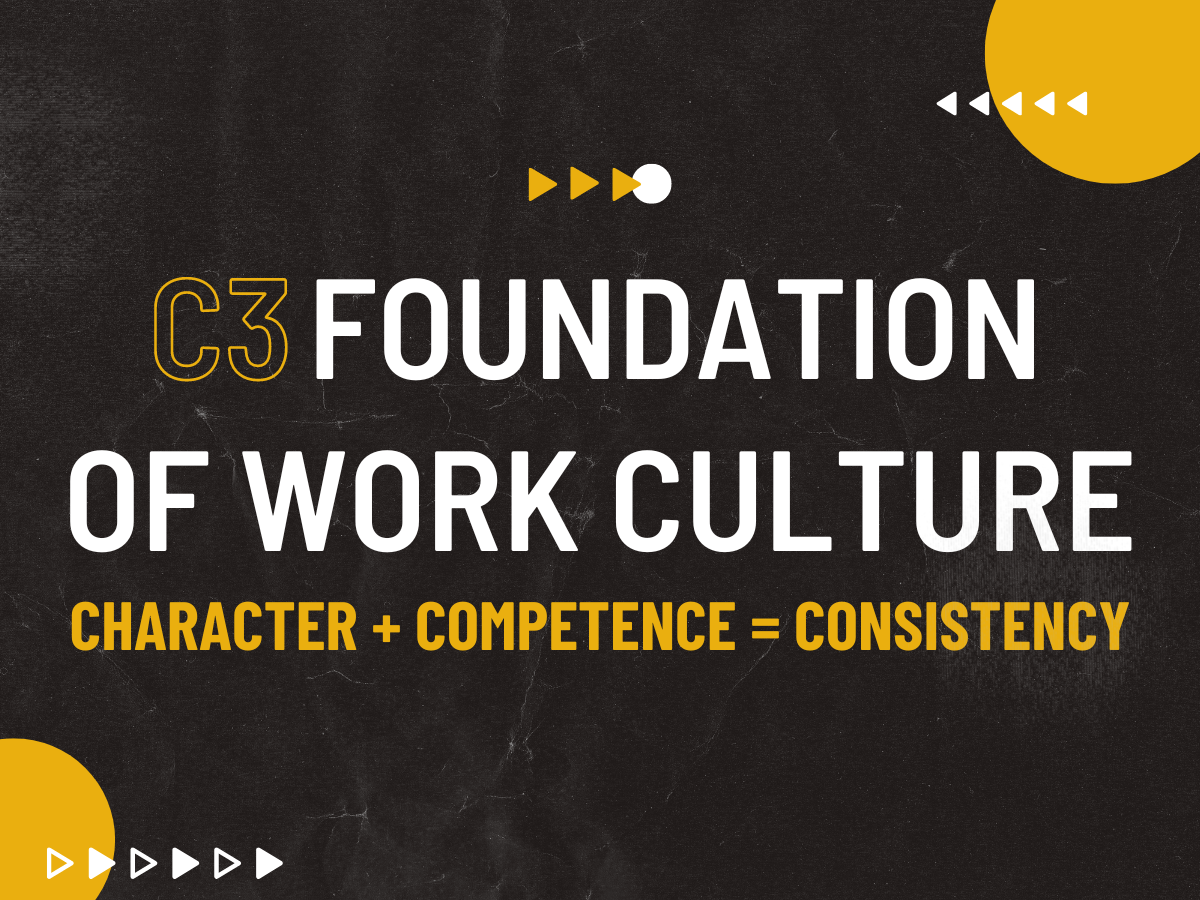 Too often we hire for skill but we fire for character. Discover how an intentional focus on positive character can transform an organization's culture.
Through this challenging yet rewarding discussion, we provide attendees with a platform for having meaningful conversations about expectations and defined terms to set those expectations in a non-confrontational format.
– C1: CHARACTER describes the mental model used to determine one's actions. In organizations, it includes the cultural norms and values that guide decision making
– C2: COMPETENCE describes the knowledge and ability needed to do something well, measured against a common standard. It is the ability to solve technical problems.
– C3: CONSISTENCY is the ability to produce the same results over an extended period of time, which increases trust. This requires a culture of character and competence.
In this conversation, we will learn how to avoid the pitfalls of solving a C1 problem with a C2 solution.