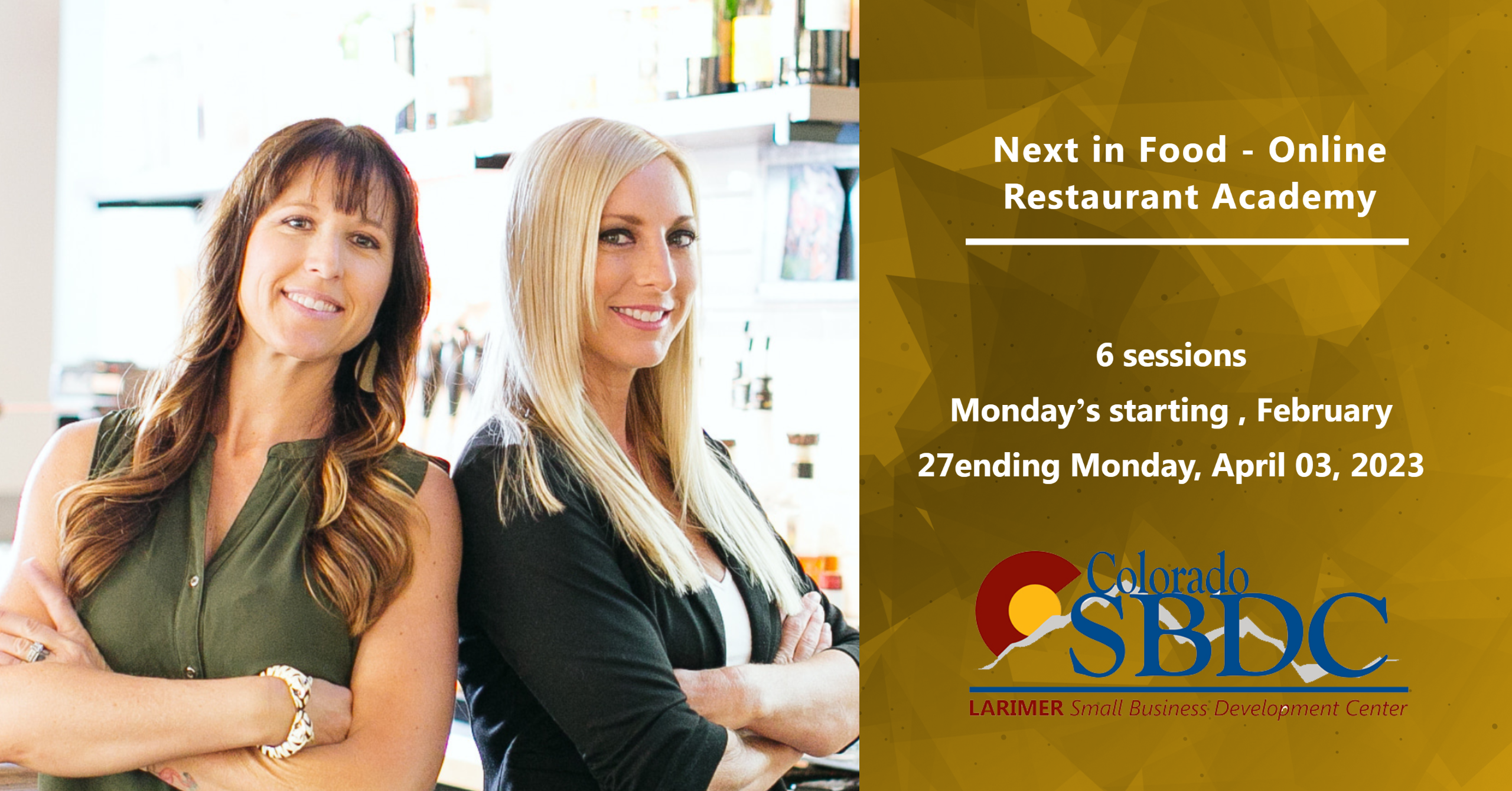 In collaboration with The Online Restaurant academy, this 6 week online digital program will guide you through all aspects of opening a restaurant in Larimer County, from concept to scaling your business.
The course is structured for the client to review digital and audio content, completing implementation work, setting goals and being held accountable alongside weekly Zoom group calls with other program participants.
ORA was founded by Lauren Storeby and Tiffany Helton, two female restaurateurs that currently own and operate their restaurants in Fort Collins. With a combined 25+ years of restaurant ownership experience, they know the ins and outs of the restaurant industry and have created strategies and processes in their businesses to not only survive, but thrive.
If you're interested in opening a restaurant with little to no ownership experience this program will be a great resource to teach you the tricks of the trade and to set you up for success with real industry knowledge, experience and having a better understanding of what to expect as a restaurant owner.
ORA's Next in Food program has been created specially for the SBDC and will get you from where you're at today, to opening a restaurant in your future.
Modules:
1. Ownership Mindset
2. Creating an Effective Restaurant Roadmap
3. Restaurant Profitability 101
4. Strategic Menu Management
5. Effective Restaurant Marketing
6. Cultivating Company Culture
7. Executing Exceptional Guest Experience
8. Scaling Your Business