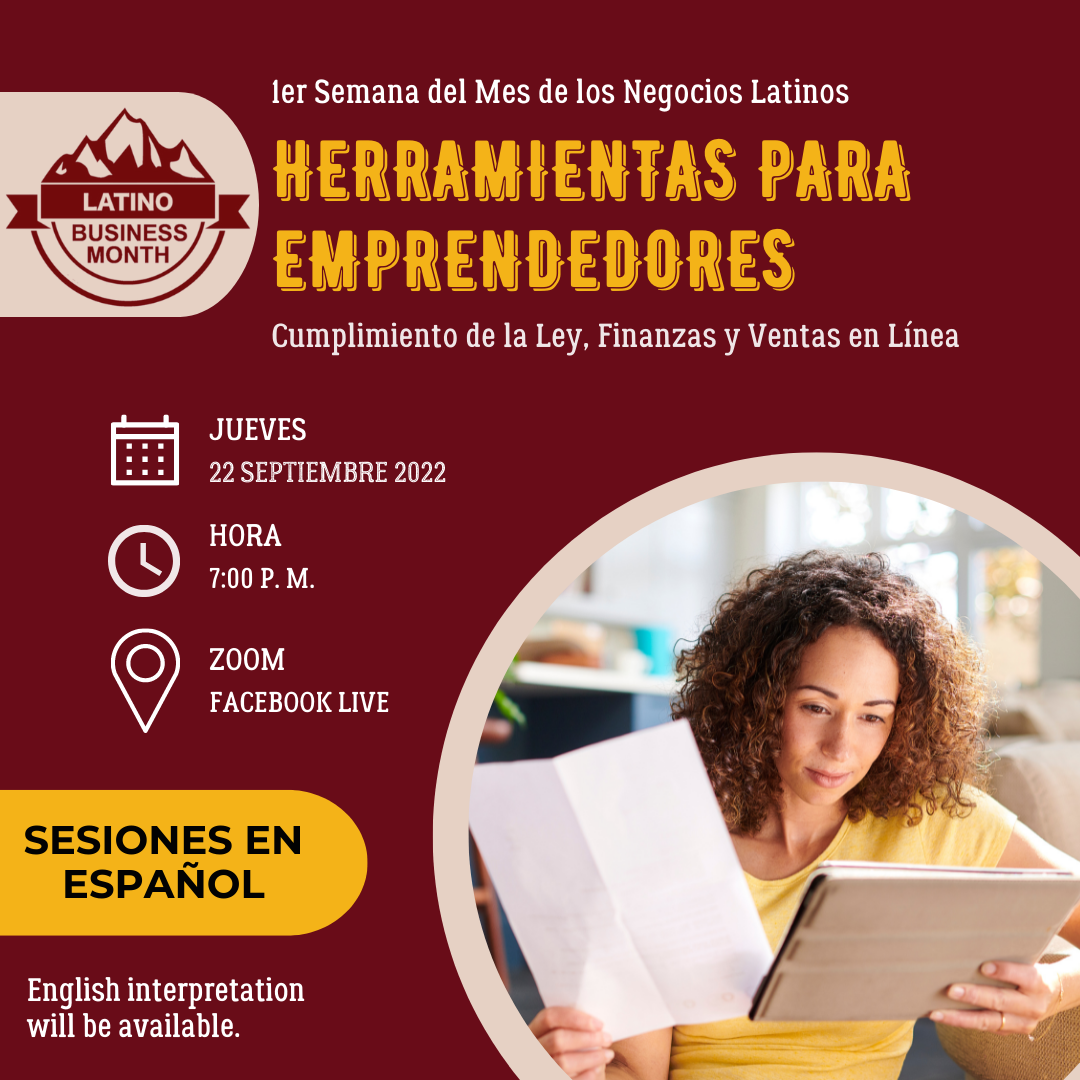 We will kick off our Hispanic Heritage Month Webinar series in a Collaboration with the Office of Economic Development and International Trade and the Minority Business Office (MBO) to bring you learning and process improvement tools within your business that will help you make sure that everything you are doing within your company is legal, we will show you how to improve your finances and develop knowledge for online sales.
The Entrepreneurial Foundations Technical Assistance Program is a resource available to entrepreneurs and small business owners with the possibility of an economic reimbursement of up to $1,200.00 upon completion of the courses.
This webinar is offered in Spanish with English interpretation available.