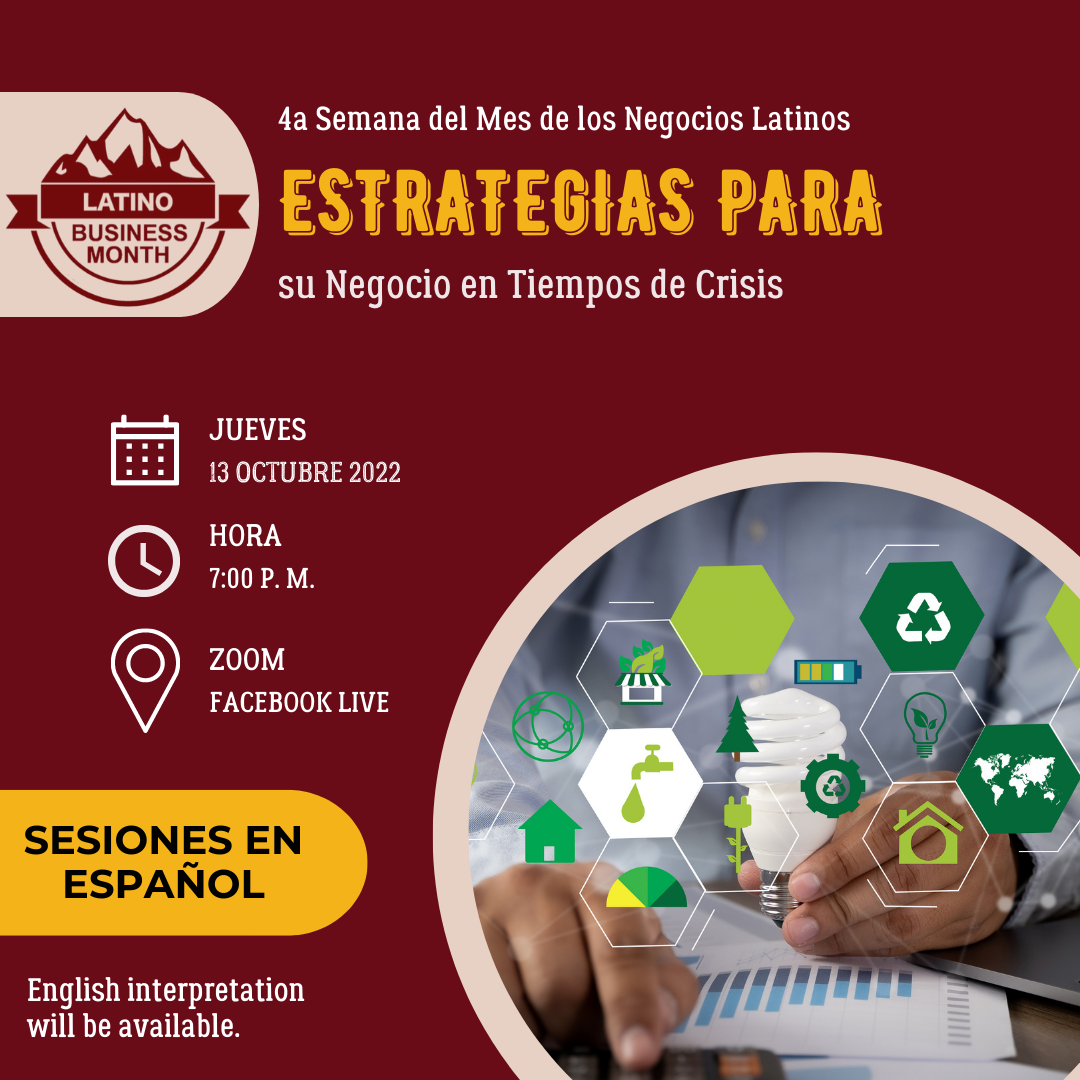 Knowing the tools and options to have a sustainable business that has a positive impact are essential to operating a company more successfully and in the long term.
In this webinar we will learn what sustainability is and its importance, the impact on small businesses and ways to save money by having a sustainable business.
This webinar will be taught in Spanish with an English interpretation service available.