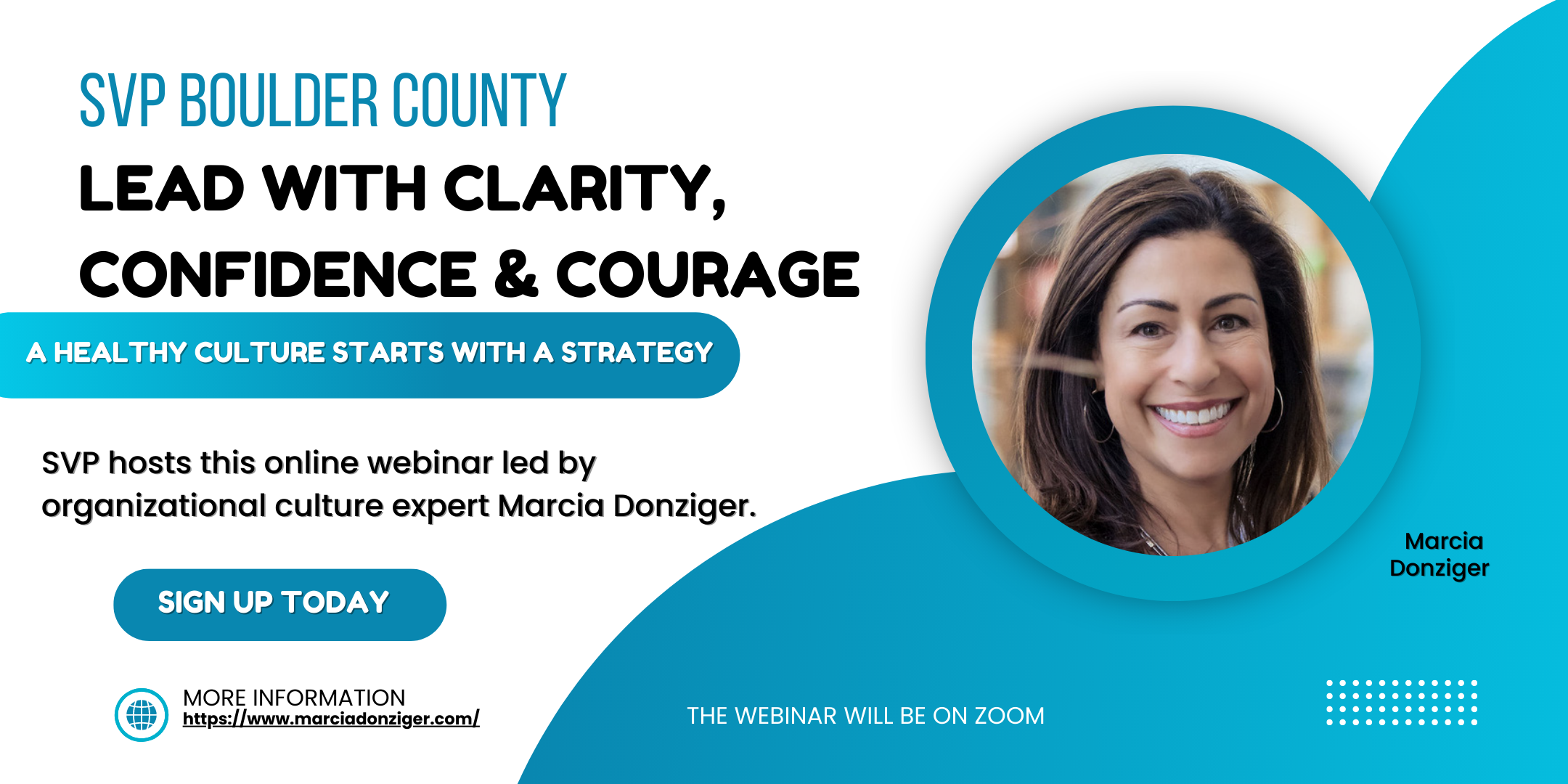 Want to build and strengthen your nonprofit organization's culture?
Learn from Marcia Donziger, Cultural Strategist, as she presents "Lead with Clarity, Confidence, and Courage", a free virtual workshop for nonprofit leaders and nonprofit board members. SVP Partners and community members are also welcome to attend.
Marcia Donzinger has over 20+ years of experience in leadership, management, and entrepreneurship in health, nonprofit, tech, and hospitality industries.
This webinar is hosted by Social Venture Partners (SVP) Boulder County. To register and receive the Zoom link: https://www.eventbrite.com/e/lead-with-clarity-confidence-and-courage-tickets-588345486187