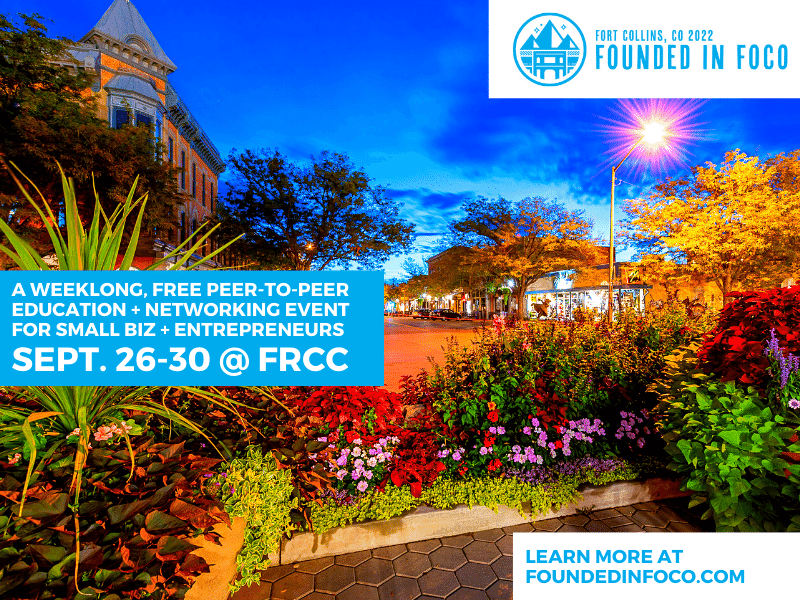 Founded in Fort Collins is a free, week-long business and financial literacy event by business owners, for business owners aimed at supporting small businesses, solopreneurs, and the creative and startup communities.
September 26-30, 2022 @ Front Range Community College
Led by a diverse group of local entrepreneurs and experts representing our community's best and brightest business minds, each session is packed to the brim with actionable information on the topic at hand.
Sessions and speakers are selected not just for the relevancy and applicability of the content, but also to represent the social and cultural makeup of Fort Collins' economy as a whole.