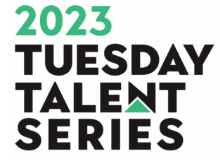 2023 Tuesday Talent Series:
Problem-Based Learning at Bamford Elementary to Teach Entrepreneurship & Philanthropy
Presented by: Alissa Poduska, Principal of Bamford Elementary School
11:00 – 12:00 p.m. 
Tuesday, May 2 2023
Online Presentation
Register Here
Bamford Elementary went through in-depth training in 2021-2022 to become a true Project Heart School. Project Heart, developed by Otter Cares, is a form of problem-based learning teaching students to use empathy and design thinking to make positive change in their community with philanthropy and/or entrepreneurship.  This program could not work without the involvement of our business and industry partners in Fort Collins, Windsor, and Loveland.  Learn more about this amazing program so that you would choose to become a partner to change the lives of kids and open their eyes to career opportunities.