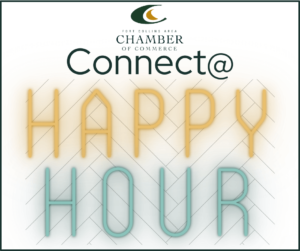 Half Fast Subs believes every sandwich should be good. So, in 1996 they began the journey in Boulder, CO of creating the single best sandwich…then they realized there's a lot of amazing sandwiches! Fast forward 20 years, and they have the largest selection of sub sandwiches in America and are still adding more!
Connect@HappyHour is your opportunity for professional development in a low-key, social setting. Grab your favorite drink and appetizer at happy hour prices and build your network with other local professionals. Not everyone can make a Chamber event during normal business hours, so this is a chance to meet a diverse group when you punch out and call it a day at the office/home.
This is a Chamber member-only event. The cost to attend is $10 per person, and the participant's responsibility is the cost of drinks and food. Walk-up registration is not allowed for this event.
Happy Hour Menu: HERE