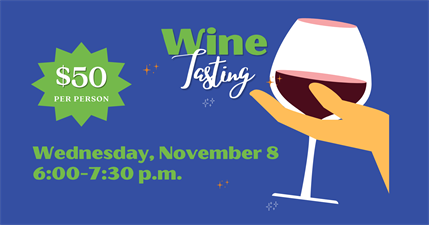 Whether you're a wine connoisseur or just starting your wine journey, this event is perfect for everyone. Expand your wine knowledge, discover new favorites, and meet fellow wine enthusiasts in a relaxed and enjoyable atmosphere.
COST: $50 per person or $75 per couple.
At Wine Tasting 102, you'll have the opportunity to sample a variety of French wines while learning about their unique characteristics and flavors. Our knowledgeable representative from Public Wine will guide you through the tasting process, sharing interesting facts and tips along the way. An array of meats, cheeses, and bread will be provided for guests to enjoy during the tasting.
Don't miss out on this exciting event! Grab your friends and come join us for a memorable evening of wine tasting. Only 40 tickets will be available, so purchase yours today! Guests must be 21 years or older to attend.