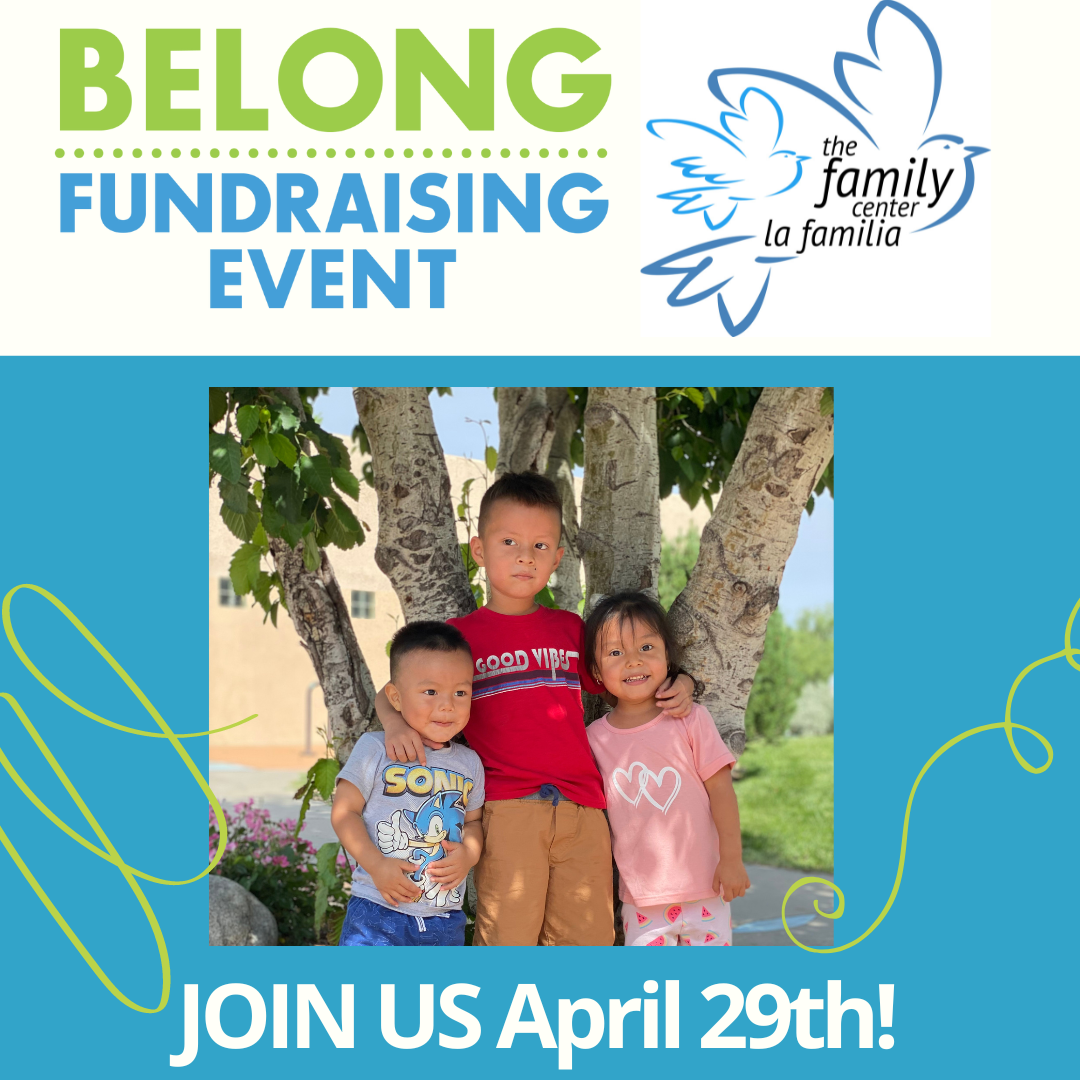 We invite you to The Family Center/La Familia's Open House event, "Belong," on Saturday April 29, 2023. Enjoy a food truck, mobile bar, kids activities, music, and a firsthand early childhood education experience. This family-friendly event is our way to feature the important work we do to support families in Northern Colorado. Meet La Familia staff and get to know us! All net proceeds go directly to The Family Center/ La Familia. This event is indoor/outdoor and will take place in rain or shine.
Food provided by our generous donors *until the caterers run out.
Alcohol provided by our generous donors *two drink tickets per adult – must RSVP.
ESPAÑOL
Los esperamos en el centro La Familia para un evento abierto al público el sábado 29 de abril, 2023 de 2pm a 5pm. En el evento "Belong" habrá un carro de comida, actividades para los niños, música y la experiencia sobre lo que significa la educación temprana. ¡Este evento familiar es nuestra forma de dar a conocer el trabajo tan importante que hacemos para apoyar a las familias en el norte de Colorado y para que conozca a nuestro personal! Se aceptan donativos los cuales se destinarán directamente al programa de La Familia, Este evento es en interior y exterior haya lluvia o sol.